支持集团公司多分公司网站
当阳市网站建设
支持多语言,任何语言
内置SEO优化系统
支持多人后台权限管理
支持经销商,代理商登录,分权查看功能
支持在线客户,在线反馈,留言功能
支持一键更新,更换功能
公司简介:
SHEN ZHEN HUITAI MASK GIFTS CO.,LTD(HTMASK)
The master of masks & costumes products.
One of the world's leading producers and providers of mask entertainments stories, character and experience.
Owned factory(3000m²)was operation from 2006.
In 2018, amfori BSCI audit by ITS(intertek).
To be s SEDEX member, ISO9000:2008…
In 2017, DISNEY ILS(International Labor Standard) social compliance audit by SGS.
Disney Licensees and vendors currently authorized to produce Disney-branded products.
The WALT DISNEY company EMEA
DISNEY International Labor Standards Group FAMA
In 2014,Moving mouth mask Utility Model Patent.
In 2012, SHENZHEN HUITAI MASK GIFTS CO.,LTD FOUNDED
In 2006,Mark & Mask studios founded.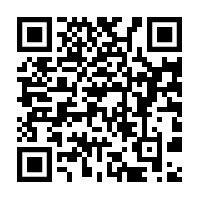 WeChat scan plus service
Know more!