某电焊公司网站,黑黄颜色搭配大气网站,响应式布局,支持PC,手机,平板,三合一网站,适合做高端网站。因纯手写代码,可以任意扩展及修改相关代码,无冗余。
公司简介:
Guangzhou Oenik, formerly established in 2004 Guangzhou Guchuan Electrical and Mechanical Co., Ltd. (KUKINN). At the beginning of its establishment, it served as the main supporting supplier of the three major Japanese automobiles in South India, and developed the electrodes and fixtures needed for welding. In order to better serve customers and market layout, Wuhan Branch was established in 2013 and Tianjin Office was established in 16 years.
In order to meet the needs of customers and serve customers better and faster, a manufacturing plant was established in 2006, specializing in the research and development of electrode consumables around resistance welding. In the same year, a large number of designers and engineers were introduced to independently develop and manufacture automatic welding machines.
In 2007, we independently developed the heat treatment process of KCF materials and successfully launched related products into the market, breaking the monopoly of Japanese companies in this field, and becoming the earliest manufacturer of KCF positioning sales in India.
Guangzhou Onik cooperated with Japan Welpart. Inc in 2009. Japan provided prototype drawings. Through 14 months of R&D and continuous improvement, Onik solved the problem of unstable conveying rate of prototype, and became an important supplier of automatic conveying equipment in India. In addition, it also breaks the near monopoly situation of Japanese and Korean manufacturers in this field. After eight years of development and technology accumulation, it has become an important product supplier in the domestic automotive industry. Guangzhou Automobile Toyota, Shanghai General Motors, Chery, BYD, Great Wall, FAW Car and other main engine factories as well as a large number of supporting manufacturers have adopted our products.
In addition to nut/bolt conveying in the automotive industry, we also provide automatic parts conveying research and development for different industries, changing its manual operation, from manual operation to automation.
Only technological leadership can take the lead, which is the consensus of all Ohnik. Over the years of development, we are more aware of the power of science and technology. Without continuous investment in technological innovation and R&D, we will only stagnate and be eliminated. We will continue to carry forward the past, continue to invest in research, constantly understand the needs of customers, strive to become the best solution supplier of automatic conveying equipment after 2020, and contribute to the development of India's automobile industry and automation industry.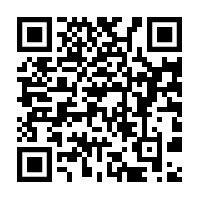 WeChat scan plus service
Know more!