国外出租车网站案例,点击预览
简介:If you want to be a taxi driver in Japan, besides having an ordinary driver's license, you must also get a second kind of driver's license with operational qualification. Before going to work, they have to pass the examination of service standards and geography-related knowledge. Because of this high threshold, Japanese taxi companies seldom recruit drivers for foreign groups. In response to these difficulties, Shantou Group has provided a sound training system and training plan for Chinese drivers.
Enterprises assist applicants to obtain a second type of driver's license and bear the relevant costs. During the study period, not only help the new drivers to familiarize themselves with their geographical location, but also train their professional skills in tourism, old-age rehabilitation and other aspects. And set up a nurturing program to help interested drivers obtain professional qualifications in related industries.
In addition to vocational qualification exams, language and cultural differences are also tests foreigners have to endure in daily contact with a wide variety of passengers. Shantou Group also provides Japanese language and Japanese culture assistance and guidance to Chinese drivers through its language schools.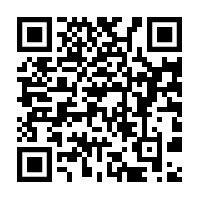 WeChat scan plus service
Know more!