Many customers will ask, is it hundreds of dollars for other companies to do a website? You said that it's not a blog building station, it's a self-help template building station. In order to let us understand it more generally, for example, the self-help template building station system is like a standing camera. You may as well use it to take your own photos as soon as possible, but you can hardly expect it to take special photography works, although it's probably, no one has or allows it to take wedding photos. General synthesis:
Self help intelligent building station is an online sharing channel for users to log in to the service provider, select a set of comfortable templates, and then set up inside simple columns and some basic properties to make up for relevant materials and information. Use the existing template modules to quickly build a rough website.
Because of the low price, many people choose to build their own stations. The Internet is also boasting about how to be strong. At the end of the day, there may be a balance between gain and loss. Break down only from:
1: The cost of the test station is not too high: it seems that the cost of self-help Station building is very low, but please be aware of the subsequent upgrades and the efficiency control of the general version. It is often felt that there are many functions, but it is almost impossible to optimize the implementation of closed head vocabulary and other regulations. When you need to upgrade, you face a dilemma.
2: Code redundancy: due to JS towing disposal plate and module adopted by self-help Station, flood residual code is generated.
3: It's hard to add: since the code is unreadable, there is little or no follow-up expansion.
4: It's hard to build and change the website template: for the website template adopted, users can't build and change it independently and casually, and they can't import the self defining template. Using such skills to make the website is often a rigid and interlinked website, which is hard for people to deliver.
5: Unable to full foot marketing website begging: self help station building system is very not conducive to optimization, closed head ranking. Even though Baidu, Google, Yahoo, Sogou and other search engines have included many pages of an enterprise website that adopts the self-help website system, its ranking is also very low, and it has not reached the due efficiency of the company's product dissemination and implementation.
6: There is no cheap renewal: This is the transaction personality of Chinese people. Many items are free to you for a few days or at a low price, but when you renew, there is no cheap creation.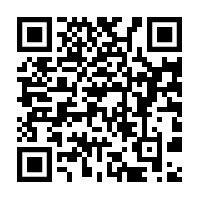 WeChat scan plus customer service
Know more!
Tag:&nbsp&nbspHigh end website construction &nbsp Bombay enterprise website development &nbsp Bombay high end website customization &nbsp Bombay Huangjiang website construction