After building a reliable website suitable for your business, it is essential to take a step back and filter the data to understand where the visitor enters your website and what the visitor does when they arrive at the site, so that you can identify more The way to interact with them.
Here are five things that will enable you to succeed online in the evolving online marketplace:
1. Responsive design
Of all searches, more than 50% of searches started on mobile devices. Therefore, if your company does not show customers a mobile-friendly experience, you will lose more than half of your new business opportunities. That's the bottom line.
Mobile friendly means that your existing website will grow or shrink with the size of the device it displays, which is called responsive design. You can also have a separate mobile version of the website, although responsive websites are considered better for search engine optimization.
In a few years, responsive design will become the standard architecture of all websites, but people are still trying to catch up with the times. If you browse any successful major online business, there will be a website suitable for mobile device browsing, and it is usually responsive.
2. User behavior indicators
Business owners must understand the behavior of users on their website-this is the key data needed to develop an online business.
There is an easy way to find this valuable information, and it is free! It's called Google Analytics.
This easy-to-use tool will tell you detailed user behavior on the website, which will help you adjust online products.
Another great tool, Crazy Egg, can display a heat map of your website and accurately show where users click. Collecting these facts and data will enable you to create effective pages and ultimately increase sales.
Make sure to check the analysis at least once a month.
3. Concise messaging
Compared with printed documents, the mentality and degree of attention when reading the website are different. Many times, the text is very long and printed very little. There is nothing to close more customers.
When online, you need to quickly find the key points and use larger fonts. Visitors come to you to solve their problems, so your website should answer their questions quickly and easily.
For example, if you want to sell women's running shoes online, show customers what they are looking for and why they are valuable. Why should they shop from your website? Is there free shipping? special promotion? Let your message follow the call to action, such as "Buy now!"
Do n't let users try to figure it out for themselves. That will only make them shop elsewhere.
4. Fresh content
Just like the store changes its window display every month, you should often include fresh content on the homepage and login page. People don't want to see the same thing over and over.
Take Amazon as an example: every time they visit, they have transactions, sales, and new content. This immediately conveys the message that they are relevant, the latest retailers and leaders in their field.
It is also important for visitors to share your content. This makes them your greatest marketing ambassadors. Sharing with them can help your SEO.
5. Layered landing page
It 's great to attract customers to your homepage, but it 's more valuable to direct them to a landing page where you can browse the site.
Most companies provide various products and services, and need landing pages for each product and service category. This is the only way to build influence in this market.
Take women's jogging shoes as an example: the site may sell many types of shoes. You cannot put them all on the homepage. Aesthetically, this will be a terrible idea-when a customer conducts a very specific search, you may miss the opportunity. You should have a category of shoes, and in that category, you should have a specific landing page for running shoes.
In addition, when you run a pay-per-click (PPC) campaign on Google, make sure to bring visitors to the login page, not the home page. Make sure that the landing page has effective messaging and call-to-action, and that the title searched by the user is in the title of the landing page. This will help your website get a natural ranking on search engines and reduce PPC costs.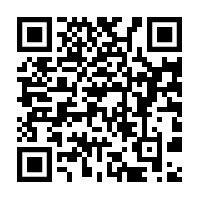 WeChat scan plus customer service
Know more!