How much does it cost to open a store on AliExpress in 2019
If you are interested in expanding your business on AliExpress, please contact us and we will provide one-stop service from store opening to formal operation.
AliExpress store opening cost: company registration fee
If you don't have a company, how much does it cost to open a limited liability company? The online fee is basically 2500 yuan for registration and 300 yuan for monthly accounting fees. In addition to other expenses such as stamping, it is basically 5000 yuan for the first year. Of course, once the company is registered, it can also be used to open stores on other platforms. If you have your own registered address, 2500 yuan can be saved, and the company registration place requires a non-residential place.
So if you start from scratch now, your minimum investment is 5000 registered company fee plus 3000 annual fee = 8000 yuan. This refers to the minimum investment, which varies in different industries.
AliExpress store opening cost: AliExpress annual fee = charge by category, annual fee is subject to a refund system
AliExpress check-in standards:
Requirements: 1. Enterprise business license (with a public account number)
2. Corporate Alipay: If you don't have a corporate Alipay account, you need to go to the official Alipay platform to apply according to the process or use the corporate legal person's payment and corporate license to authenticate
3. Prepare the trademark qualification (there is also a TM acceptance letter for your own trademark or agency trademark): (Aliexpress stores are divided into franchise stores, franchise stores and official flagship stores)
4. Platform category The annual fee category fee is 10,000 yuan (with a refund mechanism, it will be refunded if the requirements are met).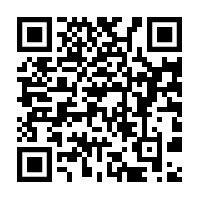 WeChat scan plus customer service
Know more!
Tag:&nbsp&nbspwebsite building&nbspwebsite promotion&nbspwebsite builder&nbspemail service&nbspSEO service